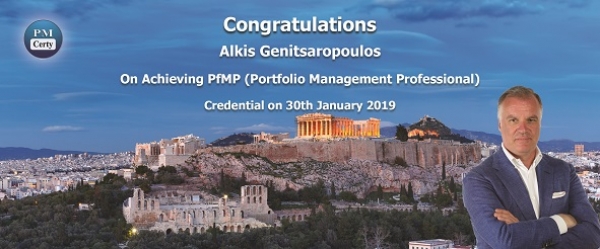 Congratulations Alkis on Achieving PfMP..!
Congratulations Alkis Genitsaropoulos On Achieving PfMP on 30th January 2019..!
And Becoming 4th PfMP from Greece..!
Great Success Becoming Certified PfMP Using PMCerty's PfMP Training and Resources.
And Achieving PfMP With All Above Targets Scores.
We are Proud of You..!
https://www.linkedin.com/pulse/congratulations-alkis-genitsaropoulos-achieving-pfmp-30th-pm-certy/
Another Success Story At PMCerty.
Maintaining 100% PfMP Success Rate at PMCerty.
-: Your Certification Journey Made Easy :-
-: Once You Are With PMCerty, Success is a Sure Thing :-
---
---
---
---
---