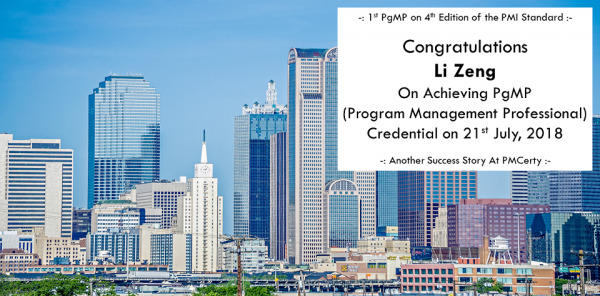 Congratulations Li on Achieving PgMP..!
Congratulations Li Zeng On Achieving PgMP on 21st July, 2018..!
You are the 1st PgMP on Newly Introduced 4th Edition of PMI's Program Management Standard..!
You are One of the First Around 2500 Certified PgMPs in Entire World.
Another Success Story At PMCerty.
Maintaining 100% PgMP Success Rate at PMCerty.
-: Your Certification Journey Made Easy :-
https://www.linkedin.com/pulse/congratulations-li-zeng-achieving-pgmp-21st-july-becoming-pm-certy
-: Once You Are With PMCerty, Your Success is a Sure Thing :-
---
---
---
---
---